My 1974 roadster converted to Dunstall came home last year. i owned it from new until 1978 and traded it for a 750 Suzuki. the Suzuki was reliable enough to take me across Canada on a NFLD trip. over the time i owned the Norton originally, it fried every electrical component. i knew most of the succession of individuals who owned it after me. and as i discovered , i was the only person who had ridden it any miles. a Dunstall fitted Norton is not really a bike you would take out for anything more than short trips. i however have covered long distances with it, because i had arranged the luggage to suit the riding position.
when i traded it in it had about 11,000mi, it came home with just over 13,000mi.
it shows some neglect and requires some TLC. so that's where we are starting from.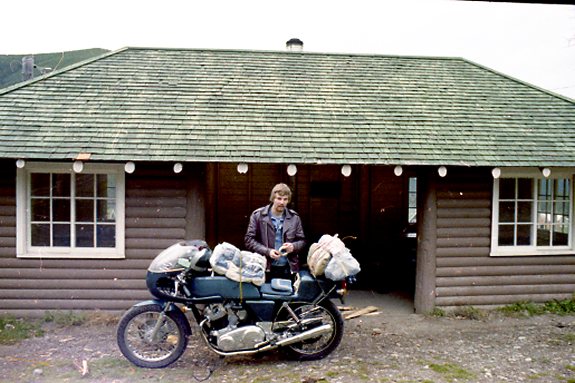 Last edited by a moderator: